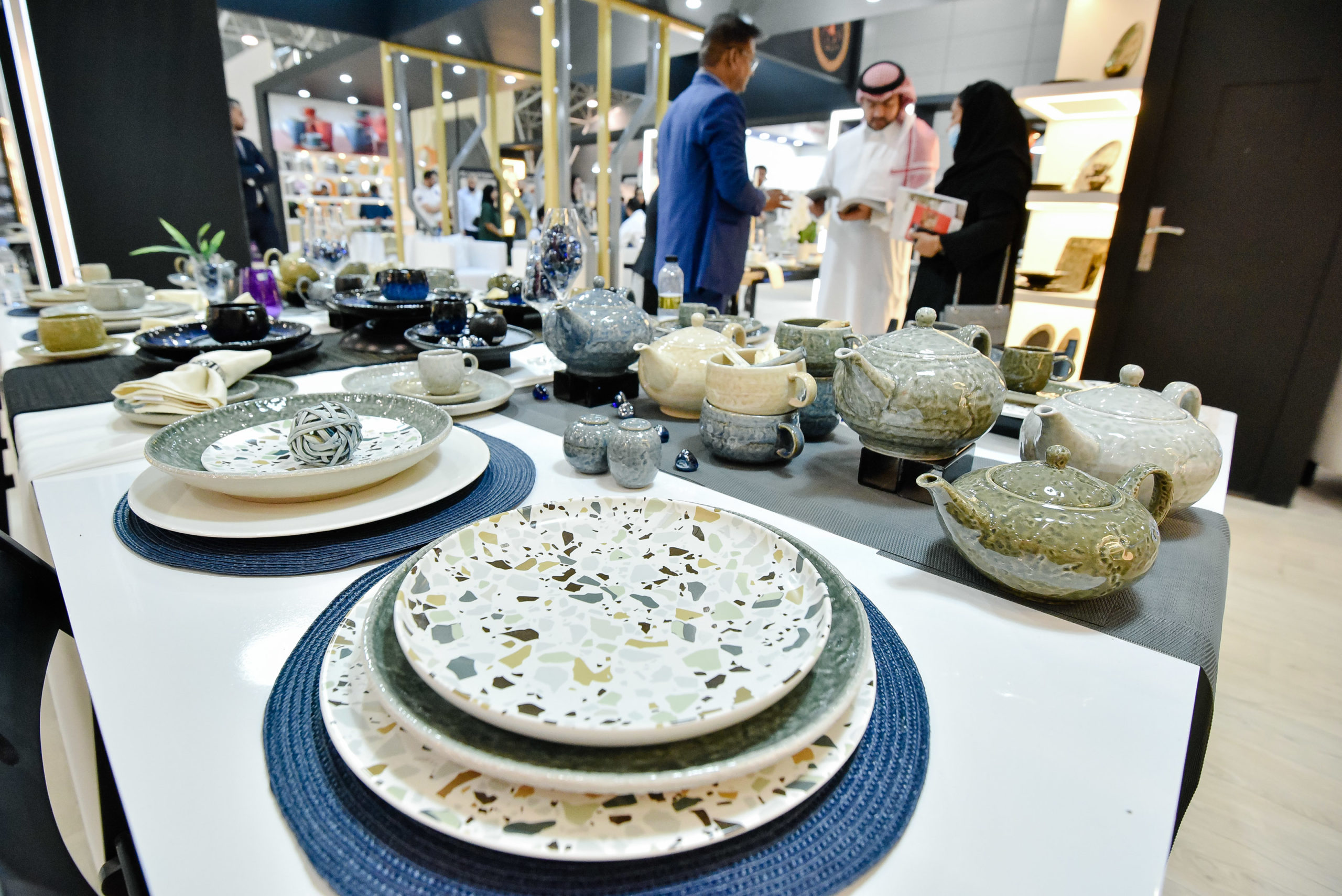 The largest trade event for the hotel & hospitality sector in the Kingdom.
The Hotel Show Saudi Arabia is the Kingdom's largest and most influential trade event for the hotel and hospitality sector. Leading experts from across hospitality attend the show to network, do business and get the latest information on developments within the industry. The event was launched in Saudi Arabia in 2012 and is a must-attend for anyone buying products and services for Hotels, Restaurants, and Sports & Leisure Facilities.
The Hotel Show Saudi Arabia offers professionals a chance to meet with key suppliers, learn from hospitality leaders at our range of conferences and attend our Saudi Hospitality Awards. It attracts hundreds of local and international brands, helping you source the products and services relevant to you.
Products you will see at the show
World-leading companies at The Hotel Show Saudi Arabia
Explore our show features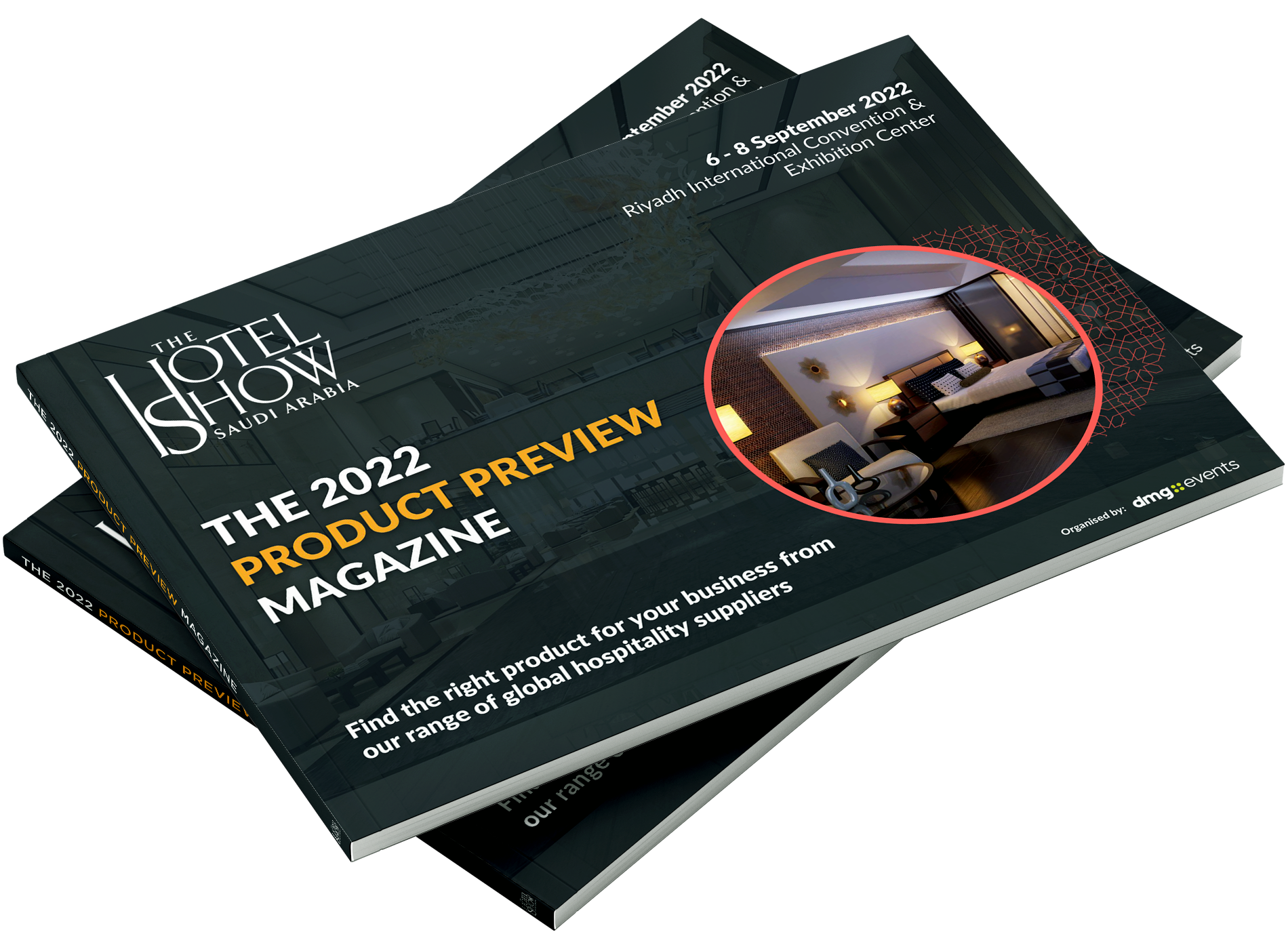 Find the right products for your business
Discover a wide range of products and solutions from global and regional hospitality suppliers at The Hotel Show Saudi Arabia 2023.
"Being a Hotelier for the past 23 years, I am consistently visiting similar shows and exhibitions, to keep my knowledge of Hospitality Industry up-to-date, get to know more dignitaries in the same field, and also introduce myself to more professionals."
HAKEEM TARABULSI
Director of Human Resources, Rocco Forte Hotels
"I am visiting The Hotel Show Saudi to network and develop potential business opportunities for my hotel. I am also looking to source new suppliers and products for my upcoming hotel projects in the region. The Hotel Show KSA is a great platform to stay updated with the latest trends in the hospitality industry and I encourage my staff and colleagues to visit the show as well."
SHERIF NAGUIB
General Manager, Swiss Spirit Hotels KSA
"It is a pleasure to attend The Hotel Show KSA and participate in the Inter-Hotel Culinary Competition with so many of my peers. The Hotel Show Saudi Arabia is definitely time well spent to see, feel and experience all the latest F&B trends, technology and products all under the one roof. I am already looking forward to next year's event."
MOHAMMED N'TALEB
Executive Chef, Makarem Ajyad Makkah Hotel
"This is my 3rd visit to The Hotel Show. The reason I visit every year is that I always find something new here. Being in the food industry, it is important to have new ideas and to be updated with new trends. This year, I have been introduced to non-alcoholic beer, which is quite appealing. Over all, the show is a great learning platform."
AMOL JANGLE
Restaurant Manager, Belajio Resort
"I have been visiting the show for 5 years now and it is the perfect platform for a purchasing professional like me. It makes the procurement process so simple and easy with all the suppliers at one place. This year I was happy to see big suppliers from Turkey and China who I was looking to meet. I am at the show to procure key cards and linen supplies and found some options. I highly recommend the show and will be back again next year as well."
Tariq Khan
Purchasing Manager, Pullman Zamzam
"Thanks a lot for your kind care, it was a great day for me to establish a lot of business relationship with the suppliers and knowing a new concept of hospitality industry."
ABDULLAH ALBAADANI
CEO, Alamoudi Hotels Group
Covering the full hospitality and design spectrum
dmg events' 10+ year presence in the Kingdom and local expertise in Saudi Arabia creates a unique platform foundation for high quality and safe face-to-face connections through live events driving vital business connections and Vision 2030 objectives. The colocation of The Hotel Show Saudi Arabia with INDEX Saudi Arabia, Lighting Design & Technology Expo and Saudi Infrastructure Expo offers an excellent proposition opportunity to source, learn and network with professionals from the full spectrum of lighting, design, hospitality and project management.
Our Sponsors & Supporters