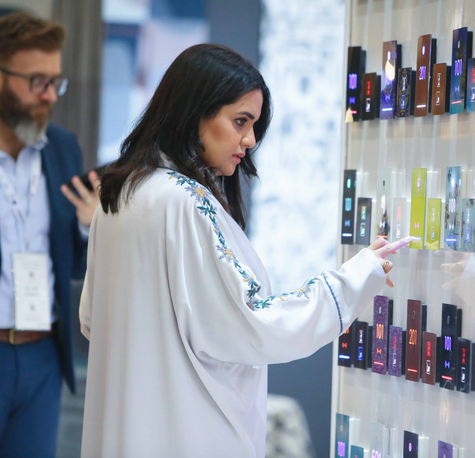 Make meaningful connections and find valuable leads
The Hotel & Hospitality Expo Saudi Arabia is the most prestigious trade event in the Kingdom for hospitality suppliers to meet with and access thousands of active local buyers. It's the ultimate meeting place for connecting hospitality buyers with the suppliers they need for the growing number of projects in the region.
With major hospitality project announcements such as Saudi Vision 2030 and government initiatives to accelerate economic growth, Saudi Arabia is fast becoming a desirable location within the hospitality market. The Hotel & Hospitality Expo Saudi Arabia will place you directly in front of key buyers and decision-makers of such projects including Hotel Owners, Operators and Developers.
The Hotel & Hospitality Expo Saudi Arabia is a focal point for the industry. From GMs and owner/operators, to procurement managers, designers, and the smiling front-line hospitality teams, the event offers suppliers the opportunity to launch their brand and improve their chances of finding new business.
In 2022, we helped more than 18,000 buyers find the products they need.
Here are a few of them:
Showcasing products your buyers are looking for
Covering the full hospitality and design spectrum
dmg events' 10+ year presence in the Kingdom and local expertise in Saudi Arabia creates a unique platform foundation for high quality and safe face-to-face connections through live events driving vital business connections and Vision 2030 objectives. The colocation of the Hotel & Hospitality Expo Saudi Arabia with INDEX Saudi Arabia and Lighting Design & Technology Expo offers an excellent proposition opportunity to source, learn and network with professionals from the full spectrum of lighting, design, hospitality and project management.